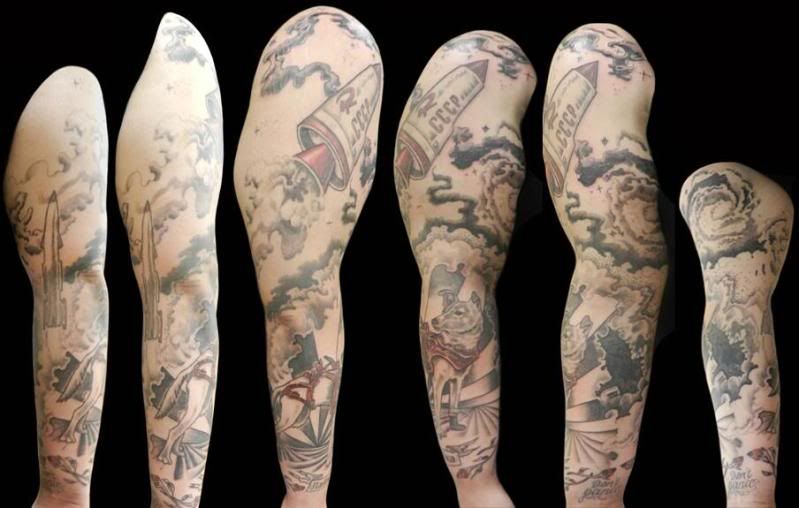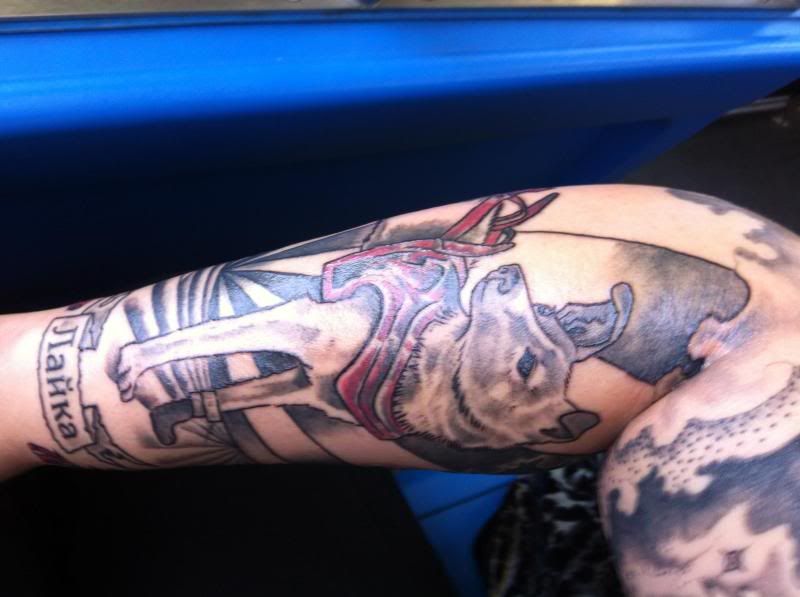 Laika ( Лайка 1954 – November 3, 1957) , the Russian Soviet Space Dog, was the first living creature to survive full orbit in the Sputnik 2. Unfortunately, due to overheating and stress, she died halfway through the second orbit. No plans for recovery were ever made.
Work with animals is a source of suffering to all of us. We treat them like babies who cannot speak. The more time passes, the more I'm sorry about it. We shouldn't have done it… We did not learn enough from this mission to justify the death of the dog.

- Oleg Gazenko
My sleeve was done by Roz Thompson at the Boston Tattoo Company in Somerville, MA.